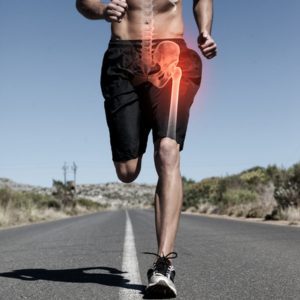 Sports injuries can be both physically and emotionally challenging, disrupting your active lifestyle and dampening your spirits. For those seeking a comprehensive and effective approach to recovery, chiropractic care has emerged as a beacon of hope. At Ringston Chiropractic in Fort Mill, SC, individuals are discovering a holistic pathway to sports injury recovery that surpasses mere symptom management. In this article, we'll delve into the remarkable benefits of choosing chiropractic care to overcome sports injuries and how Ringston Chiropractic stands out as a hub of rejuvenation.
Natural Approach to Healing
Chiropractic care offers a natural and non-invasive method to address sports injuries. Instead of relying solely on surgeries or medications, the skilled chiropractors at Ringston Chiropractic use hands-on techniques to adjust the musculoskeletal system and foster the body's innate healing abilities. This approach not only minimizes risks but also encourages the body to heal itself effectively.
Customized Recovery Plans
At Ringston Chiropractic, they understand that each sports injury is unique. Experienced chiropractors craft personalized treatment plans that directly target the specific factors contributing to your injury. Through comprehensive evaluations, they design strategies that promote optimal joint function, reduce inflammation, and ultimately enhance your overall well-being.
Drug-Free Recovery
Concerns about medication side effects and dependency have led many athletes to seek drug-free alternatives for their recovery. Chiropractic care provides a solution by addressing the root causes of sports injuries without relying on medications. Ringston Chiropractic is dedicated to not only providing temporary relief but guiding you towards a lasting recovery using natural methods.
Faster Return to Activity
Sports injuries often mean time away from the activities you love. Chiropractic adjustments from Ringston Chiropractic are designed to restore proper alignment and function to your body, leading to faster healing and a quicker return to your sports endeavors. This allows you to reclaim your active lifestyle with greater confidence and vitality.
Holistic Well-Being Focus
Chiropractic care embodies a holistic philosophy that recognizes the interconnectedness of the body's systems. Beyond injury recovery, the experts at Ringston Chiropractic work towards optimizing your overall health and well-being. By addressing not just the injury but the body as a whole, they contribute to your overall vitality and resilience.
Reduced Dependence on Painkillers
Prolonged use of pain medications can have undesirable consequences for athletes. Chiropractic care offers an alternative by helping you manage pain associated with sports injuries without relying on long-term medication use. By addressing the core issues causing discomfort, Ringston Chiropractic empowers you to take control of your recovery journey.
Guidance for Optimal Performance
Ringston Chiropractic takes a comprehensive approach by offering guidance beyond adjustments. They provide insights into exercise regimens, proper biomechanics, nutrition, and recovery techniques tailored to athletes. This holistic strategy equips you with the tools to not only recover from your current injury but also prevent future setbacks and optimize your performance.
If you're on the path to recovering from a sports injury, consider the remarkable benefits of chiropractic care at Ringston Chiropractic in Fort Mill, SC. Their natural methods, personalized treatment plans, and unwavering commitment to holistic well-being set them apart. By addressing the core causes of sports injuries and fostering overall musculoskeletal health, Ringston Chiropractic offers a pathway to recovery that ensures you bounce back stronger and more resilient. To embark on your journey towards sports injury recovery, contact Ringston Chiropractic today at (803) 431-7499. A future of renewed athleticism and well-being awaits, guided by the expertise of Ringston Chiropractic.


For Your Health,

Dr. Robert Ringston